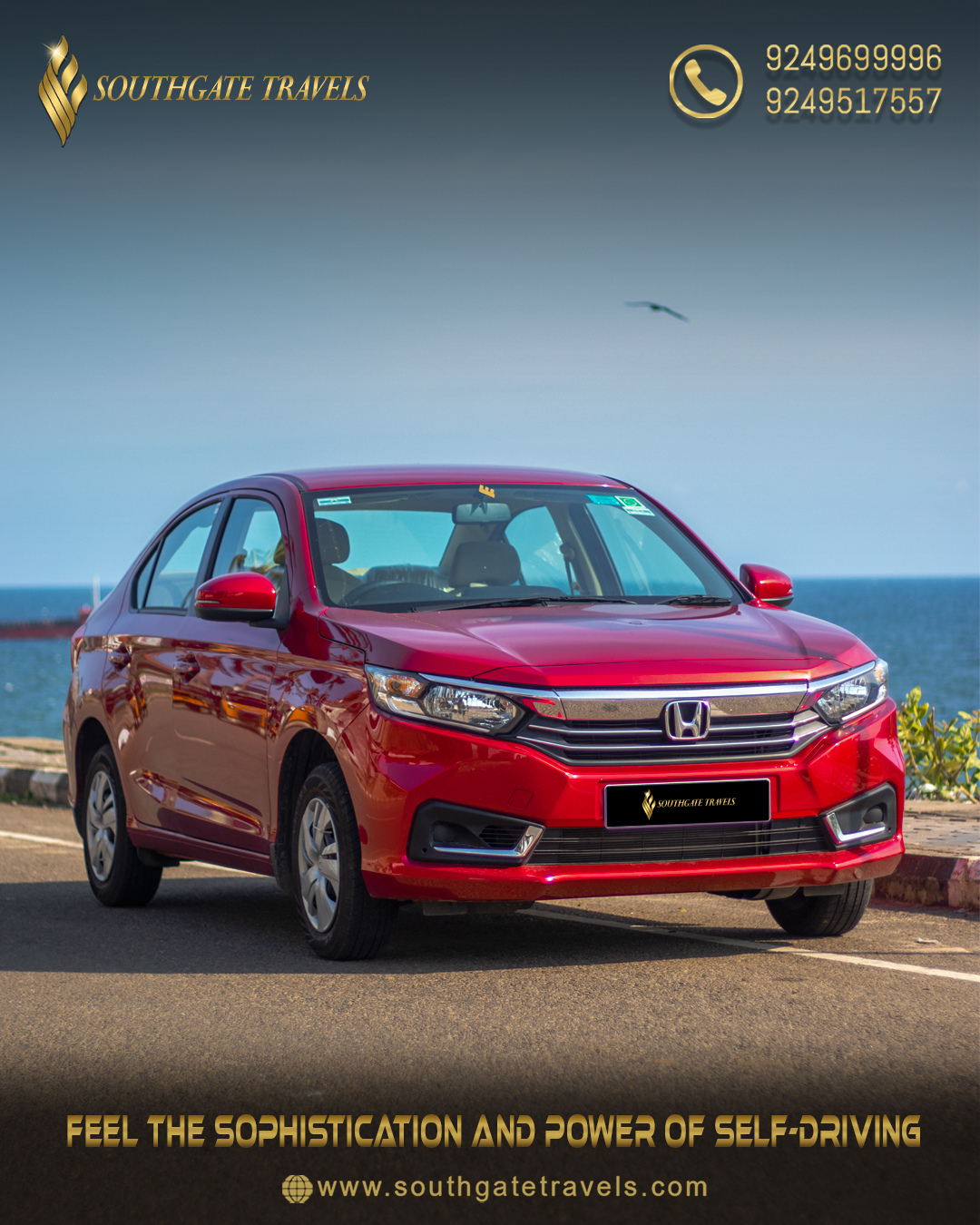 Self-Drive car rental in Trivandrum - Elevate your driving experience with us
We offer a luxury self-drive car rental services present a flawless way to amplify your journey. Indulge in the epitome of luxury and style with Southgate Travels' premier luxury self-drive car rental services in Trivandrum. Our offerings encompass top-tier vehicles that provide not only comfort but also a refined and sophisticated driving experience.
Our rental process is designed to be seamless and hassle-free. By choosing Southgate Travels, you gain access to a swift and straightforward booking system that ensures you secure your preferred luxury vehicle quickly and conveniently. Our dedicated team remains at your disposal throughout your rental period, offering unwavering assistance and support to enhance your experience.
Our user-friendly online booking system offers you the convenience of selecting the vehicle that best suits your preferences and needs. Whether you're looking for a compact car, a spacious SUV, or a luxury option, our platform allows you to choose your preferred vehicle type and reserve it for the dates and times that align with your travel plans.
Affordability is a cornerstone of our service. We understand that different travelers have different budgets, and that's why we offer a range of pricing options to cater to every financial plan. Our goal is to provide you with a cost-effective solution that doesn't compromise on quality or comfort.
With Southgate Travels, you can rest assured that your safety, comfort, and convenience are our top priorities. Our well-maintained fleet, easy-to-use online booking system, and affordable pricing options make us the ideal choice for your self-drive car rental needs. Experience worry-free exploration and embark on memorable journeys with confidence by choosing us as your trusted partner.