About Us
Southgate Travels has over 27 years of experience and is one of the top rent a car agency at Trivandrum, Kollam, Pathanamthitta, Alappuzha, Kottayam, Kochi, Kerala India. Our exclusive services include renting out cars, corporate car rental services, self-drive car rental services, wedding car rental, airport pickup & drop, taxi cab services, employee and delegates transportation, luxury mini volvo bus rentals, tempo traveler rentals, hotel accommodation, fully furnished service Apartments and tour packages.
It all started with just one car back in 1999. Today, we have more than 100 cars of our own and many more cabs running for us.
When we deliver a service, we strive to give maximum satisfaction to our customers. We continuously update our technology to ensure a hassle-free, comfortable, and safe journey for our customers. In addition to the above, we have in place rigorous cleaning protocols, including strict sanitizing procedures to protect the health and safety of all.
Thus, once a customer receives our service, they come back to us over and over again due to their high satisfaction levels.
Our exemplary services in the corporate, leisure and wedding segments have made us one of the most sought-after car rental and tour companies in the region. Our professionally trained staff are equipped with the means to cater to the needs of a diverse audience from across India and abroad. Our success has earned us a pan-India clientele and we are the first car rental service in Kerala with inbuilt safety measures.
Southgate is ever-evolving and considers various ways to strengthen its operation and to keep offering the finest tours and travel services in Kerala. You get great value for money when you rent from us. Renting a car with Southgate is as simple and easy as driving your own car. We guarantee you will have a positive experience whenever you book a car with us.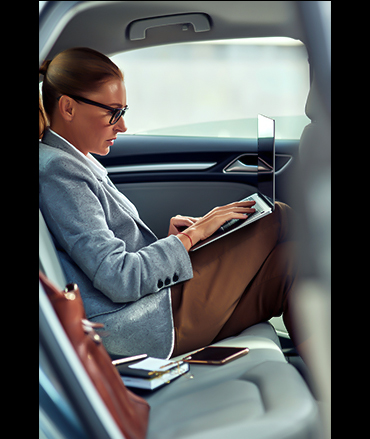 Our Vision
Our vision is to become our client's first choice. Whether your journey is meant for business, leisure, or a special occasion, we provide our customers with a 'par excellence' driving experience as we give utmost importance to even the minute mechanical details and luxurious accessories to make our customers' journeys safe and comfortable.
Our Mission
Our mission is to perform and deliver excellent quality services to our clients.
OUR SERVICES
The best luxury wedding and corporate car rental services are provided by us across the country.