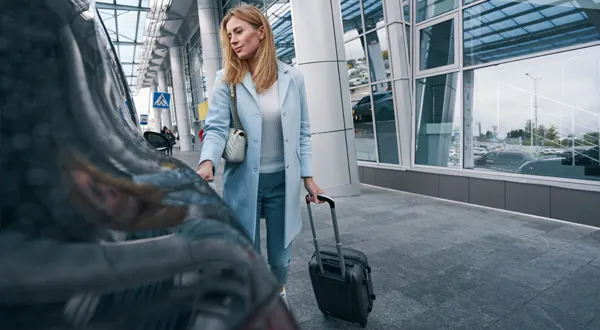 Airport pickup and drop
Affordable, reliable, and safe. We guarantee a stress-free on-time journey to and from the airport with our airport pickup and drop services. It doesn't matter how early or late your flight is, we have courteous, knowledgeable chauffeurs who use routes that will get you to your destination quickly.
Our prices are economical and we have put all efforts to be up-to-date with the ever-changing technologies, safety measures, and comfort provisions to provide an unbelievable travel experience to our clients. We understand the importance of a stress-free airport pickup and drop service. That's why we offer reliable and affordable airport transportation solutions to meet all your travel needs.
Our services include airport pickup and drop, as well as online booking options for your convenience. We cater to individuals and businesses alike, providing safe and comfortable airport transportation options. Our IT airport transportation service is particularly suited for corporate clients who need to travel to and from the airport for business meetings and events. Our airport pickup and drop service is available across Trivandrum, Kerala, and all over India. We pride ourselves on our commitment to delivering quality services that meet and exceed your expectations. With Southgate Travels, you can be assured of a hassle-free and enjoyable travel experience. So whether you need airport pickup or drop services, we've got you covered. Book your airport transportation with Southgate Travels today and experience a reliable and comfortable travel experience.