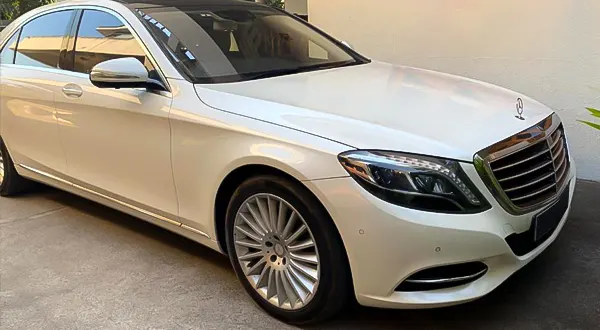 Transportation of Delegates for Conferences
At Southgate Travels, we take the comfort and safety of our clients seriously. We have a fleet of cars that allow our clients to enjoy their journeys in comfort. Rent a high-end car from us for any upcoming conference or meeting at an affordable cost, and ease your burden. We provide the necessary transportation solution to ensure the guests at your event, whether it is a large-scale event or a small-scale conference, have well-maintained cars and chauffeurs at their disposal.Where you are staying is as important as your travel.We also provide hotel booking assistance so your stay is as comfortable as possible.
Our brilliant chauffeurs, excellent fleet of vehicles with required guest amenities and attention to quality and safety make us one of the most sought-after rental agencies in the region. Punctuality is our motto, so you'll never be late.
Southgate Travels offers premium transportation services for events and conferences, with a focus on providing safe and comfortable transportation solutions for delegates and attendees. Our team of experienced drivers and staff ensure that your transportation needs are taken care of, so you can focus on the success of your event. We specialize in transportation for corporate events, IT parks, and conventions, providing reliable and efficient transportation solutions for both small and large-scale events. Our fleet of vehicles includes luxury cars, buses, and vans, ensuring that we have the right vehicle for every transportation need. At Southgate Travels, we understand the importance of timely and hassle-free transportation for events and conferences. That's why we offer customized transportation solutions tailored to meet the unique needs of each event. Our transportation services include transportation of delegates, event transportation, corporate event transportation, IT park event transportation, and convention transportation. We pride ourselves on our commitment to safety, reliability, and exceptional customer service. Our team works closely with event planners and organizers to ensure that all transportation needs are met and that transportation services are seamlessly integrated into the overall event plan. Contact us today to learn more about our transportation services for events and conferences, and let Southgate Travels take care of your transportation needs.